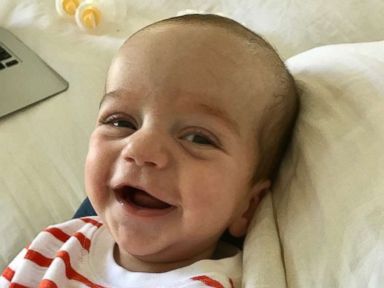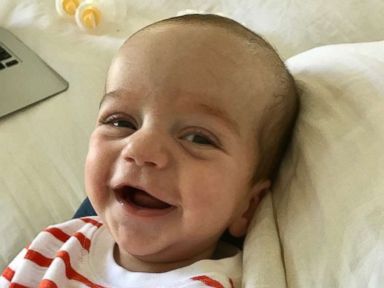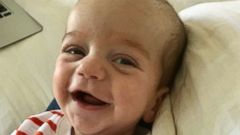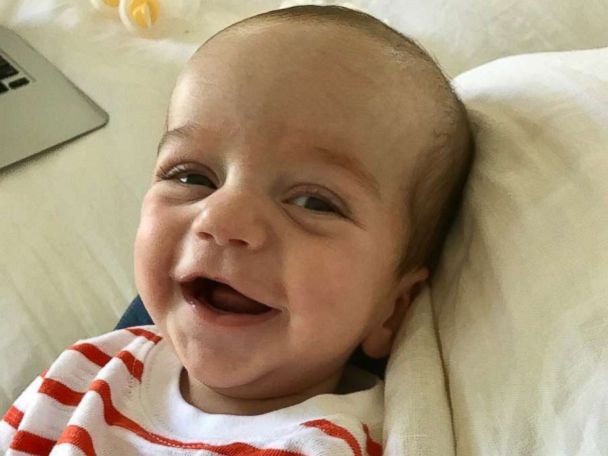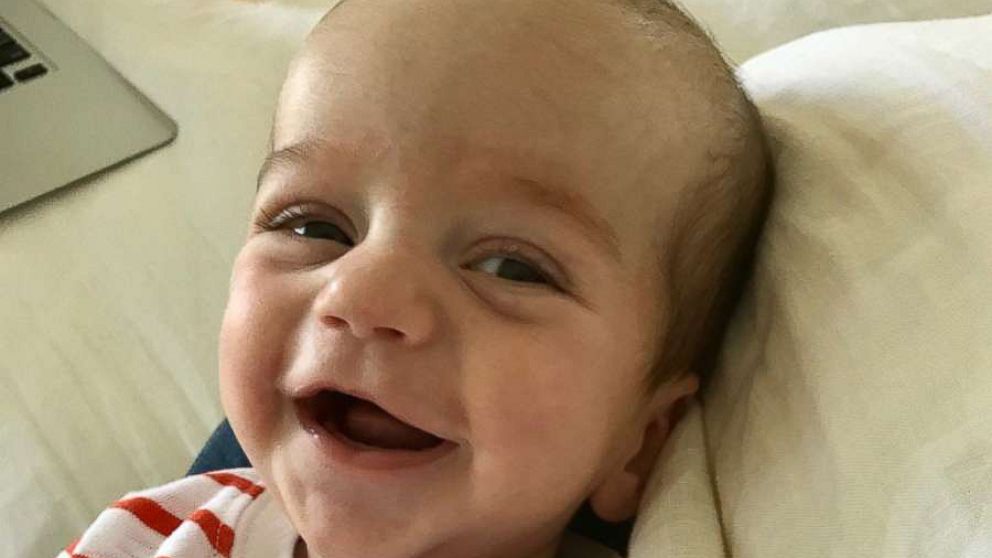 Jimmy Kimmel took to Twitter Friday to provide an update on his three-month-old son Billy and to share a photo of the infant, the first since Kimmel's emotional opening monologue in May, when he revealed that Billy had undergone open-heart surgery three days after his birth.
"Billy is 3 months old & doing great," the host of ABC's "Jimmy Kimmel Live!" tweeted, along with a photo of a beaming Billy. "Thx for the love & support. Please remind your Congresspeople that every kid deserves the care he got."
Kimmel's wife Molly McNearney tweeted a different photo of their son — looking just as giggly, but in a different outfit — writing, "Billy's looking out for a lot of his buddies at Children's Hospital. Remind your Congresspeople to protect them."
Kimmel — who has a daughter, Jane, 3, with McNearney — revealed Billy's health issue during a 13-minute monologue in early May. Billy was born on April 21.
"The room started to fill up," Kimmel said during the monologue. "More doctors, nurses, and equipment started coming in and they determined that he wasn't getting enough oxygen into his blood. It's a terrifying thing."
Fighting to hold back tears, Kimmel said a heart phonogram taken just hours after the baby's birth revealed that Billy had a heart defect that would require surgery.
Kimmel said the doctor at Children's Hospital in Los Angeles "went in there with a scalpel and did some kind of magic that I couldn't even begin to explain. He opened the valve and the operation was a success. It was the longest three hours of my life."
At the time, Kimmel said Billy will "have to have another open-heart surgery in three to six months to close those holes, but they wanna wait until he's bigger, and then he'll have a third — hopefully non-invasive procedure — sometime maybe in his early teens to replace the valve he has now."
A tearful Kimmel also made a plea to preserve the Affordable Care Act, saying, "I saw a lot of families [at the hospital], and no parent should ever have to decide if they can afford to save their child's life. It just shouldn't happen. Not here."